Currently viewing the tag: "CNC"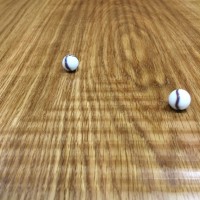 When we think of CNC routers and their capabilities we often go right to the feats of complexity and precision. Impossible inlays, hundreds of exact copies of parts, complex shaping and carving, and perfect joints but not everything you use your bot for needs to be so complicated.
Flattening table tops is by far my […]
Continue Reading

→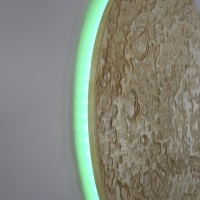 "What do you want? You, you want the moon?! Just say the word and I'll throw a lasso around it and pull it down. I'll give you the moon, Mary. Well then, you could swallow it, and it'd all dissolve, see? And the moon beams'd shoot out of your fingers and your toes and the […]
Continue Reading

→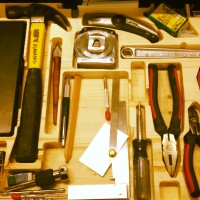 Ingredients:
messy tool drawer camera CNC router wood or foam to fit the drawer Software to taste
Process:
Organize your tool drawer Take picture of it trace your tools in illustrator or any other vector based software import your drawing into cam software carve material using a CNC router admire
Continue Reading

→
My Completed Projects

Recent Posts

Subscribe

Get new posts in your inbox.