Currently viewing the tag: "flycutter"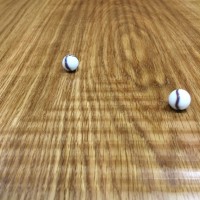 When we think of CNC routers and their capabilities we often go right to the feats of complexity and precision. Impossible inlays, hundreds of exact copies of parts, complex shaping and carving, and perfect joints but not everything you use your bot for needs to be so complicated.
Flattening table tops is by far my […]
Continue Reading

→
My Completed Projects

Recent Posts

Subscribe

Get new posts in your inbox.